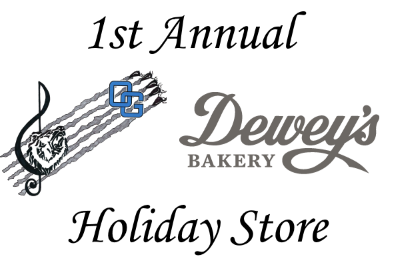 Opening Monday, November 13, we will operate a Dewey's Holiday Store in a retail space located at 4460 Wallburg Landing Drive in Wallburg. For those that work better with landmarks, this is immediately next door to Chopstix. We are planning to operate the store between the hours of 11:00 AM - 8:00 PM every day (except
Thanksgiving) through Christmas Eve.
We've created a signup sheet online using the Signup Genius website. This will be our master list, and will provide everyone a real-time look at what our volunteer needs are. Time slots to volunteer in the store are setup in 3-hour shifts throughout each day (11:00 AM - 2:00 PM, 2:00 - 5:00 PM and 5:00 - 8:00 PM), and you can volunteer for as many as you want. We need a minimum of two people in the store at all times for accountability and safety reasons.
Make it a fun time by registering a trusted friend or family member to come along with you. Anything to help fill our time slots.
Our Fundraising Committee will make sure you have the training and support you need in the store. The Signup Genius list is already active and can be reached using this link:
For more information, see the Fundraising Announcement: