Oak Grove High School
Mr. Mike Howell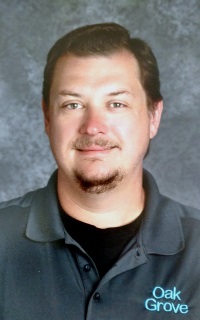 Mike Howell is beginning his fourth year as the band director at Oak Grove High School. Oak Grove represents the first new high school built in Davidson County in over 30 years. Before being given the opportunity to start the band program at OGHS, he served as the first director at Oak Grove Middle School. Since opening in the fall of 2012, the band has grown from 140 students to over 400! Before coming to Oak Grove, Mike was the band director at Ledford High School (2004-2011), Ledford Middle School (2002-2004) and Lexington Middle School (1996-2002) all of which received numerous awards under his leadership.
Mike is a native of "Eastern North Carolina" (Martin County) and graduated from Jamesville High School in 1992. He attended the University of North Carolina – Greensboro where he was a member of the Concert Band, Wind Ensemble, Trumpet Ensemble, having studied trumpet with Dr. Ed Bach and conducting with Dr. John Locke. He completed his student teaching at Ledford Middle and High School with Phillip Riggs and Charles Simpson. Mike earned his Bachelor of Music in Education in 1996.
A North Carolina Teaching Fellow, Mike is also a member of the National Band Association, the Northwest District Bandmasters Association, the National Association for Music Education, the North Carolina Association of Educators and has been a National Board for Professional Teaching Standards certified teacher since 2004. Mike has conducted honor bands in Rowan, Alamance, Stokes, and Surry Counties. He also served on the staff of UNCG Summer Music Camp from 1993 – 1997 as a rehearsal assistant and as a band conductor from 1998 until 2005. He currently serves as treasurer and past chairman of the Northwest District Bandmasters Association.
Mike lives in Huntsville (Yadkin County) with his wife Shannon, daughter Lauren, and son Jason, and two crazy dogs, Lady and Tracker.
Oak Grove Middle School
Mr. Alex Larson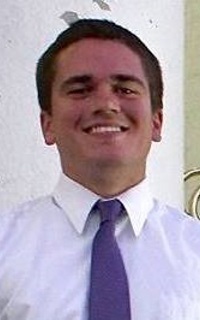 Alex Larsen is currently the Band Director at Oak Grove Middle School in Winston-Salem, NC. Since opening in 2012, the middle school band program has grown considerably, and currently consists of over 250 students in grades 6-8. Ensembles include the 7th grade Concert Band, 8th grade Symphonic Band, percussion ensemble, and jazz band. The band has appeared consistently at the Northwest District MPA, and has consistent student representation in All-County and All-District honor bands.
Mr. Larsen also currently serves as the Assistant Music Director for Midas Winds, a WGI Winds ensemble based out of Raleigh, NC. He has been on staff with the group since its founding three years ago. Midas Winds participates in competitions at the local, regional, and national level. The group has earned back-to-back silver medals in Open Class World Championship competition.
Mr. Larsen graduated cum laude from Western Carolina University with a Bachelors of Science degree in music education. While at WCU, he served in a variety of instructional roles with the "Pride of the Mountains" Marching Band, a prestigious outdoor ensemble that performs regionally and nationally in venues across the country. He also served as principal clarinetist of the WCU Wind Ensemble and conductor of the university's clarinet choir.
As a performer, Mr. Larsen has played with the Asheville Symphony Orchestra in the Artist-in-Residence concert series. He has also participated in the InterHarmony International Music Festival, a two-week program that takes place in Arcidosso, Italy. This opportunity allowed for collaboration with performers from around the world in both a performance and educational setting. His professional affiliations include NAfME, NCMEA, NCBA, and Phi Mu Alpha Sinfonia.